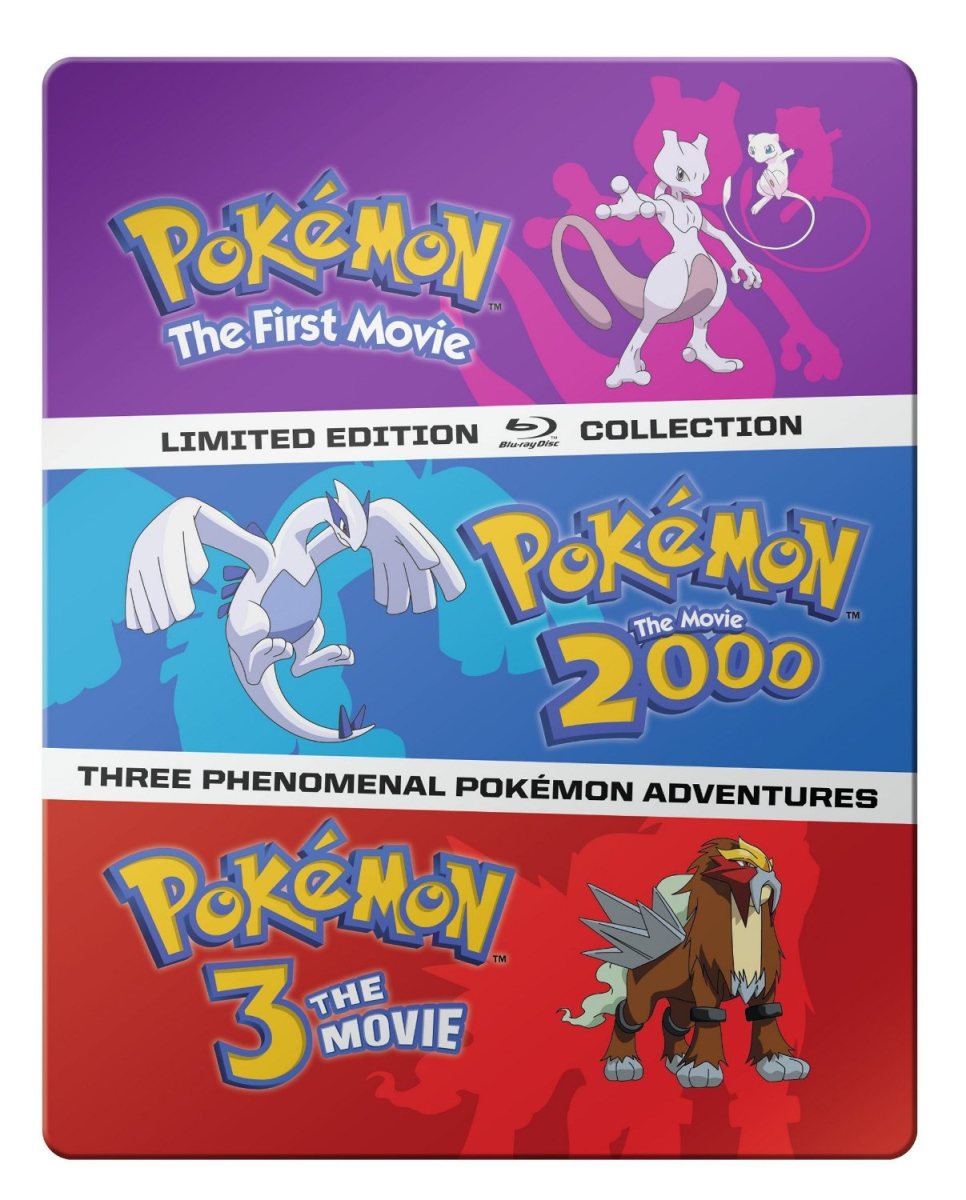 First Three Pokemon Movies Are Getting A Limited Edition Blu-Ray Bundle
The 19th official Pokemon movie is due out this year, and while it will be filled with the life-threatening clash of countless legendary Pokemon, it probably won't match up to the first 3 films. Fortunately, we're getting those too!
Starting February 9th, you will be able to pick up "Pokemon: The Movies 1-3 Steelbook Blu-ray Collection" at retail for $34.99. The package includes Pokemon: The First Movie, Pokemon: The Movie 2000, and Pokemon 3: The Movie, all in glorious HD and wrapped up in a sleek collector's steelbook. Are you ready to see Pikachu cry over Ash's petrified body in 1080p? If so, you can head over and pre-order it on Amazon here. You might as well pick these up too.