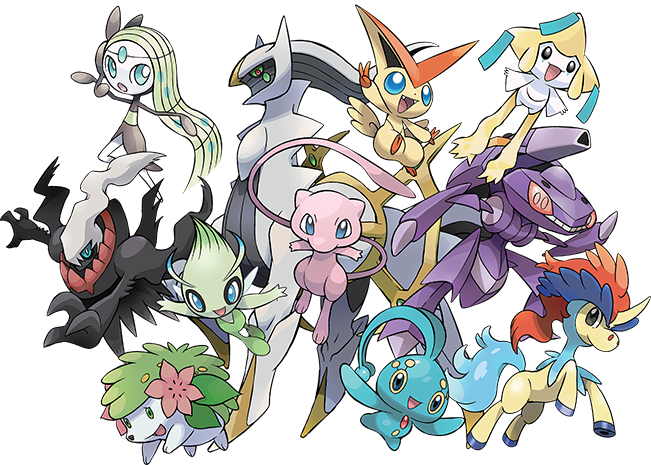 Four of the level-100 Pokemon will be obtainable at participating GameStop locations, while the rest will be available in the comfort of your home via the Nintendo Network. In addition to a Nintendo 3DS system, fans who want to participate in the upcoming distribution events will need to have a copy of Pokemon Omega Ruby, Alpha Sapphire, Pokemon X or Y. The full lineup of Mythical Pokemon being distributed to players throughout the year is as follows:
GameStop:
Mew (February)
Darkrai (May)
Arceus (August)
Genesect (November)
Nintendo Network / Wi-Fi:
Celebi (March)
Jirachi (April)
Manaphy (June)
Shaymin (July)
Victini (September)
Keldeo (October)
Meloetta (December)
Each event will last from the 1st to 24th of that month.
Source